Slender Blend™
Slender Blend™
Our best selling, great tasting meal replacement shake
Our shake is the most versatile health concoction on the market. It's a meal replacement shake, post-workout shake and delicious low-calorie snack, packed with protein to aid in the maintenance and growth of muscle. Plus, with no added sugar and a low fat content it makes for the perfect weight loss partner! Boosted with pre & probiotics, vitamin C and essential B vitamins, the Slender Blend helps to upkeep your immune system and keeps your hair, skin and nails looking radiant. This low calorie protein powder is a fantastic way of increasing your intake of vitamins and minerals - what's not to love!
This product is currently sold out - back soon!
We want to share our best kept secret with you...are you looking for a way to lose weight, tone up and improve your health in one fell swoop? Look no further - our best selling Slender Blend™ weight loss shake will help you achieve this and more! The Slender Blend has at least 24g of protein when combined with Almond Milk!

1 month = 45 servings, 1.8kg pouch
½ month = 30 servings, 1.2kg pouch
Meal Replacement: Add 40g (4 scoops) to 400ml of almond milk and shake well! Replace 1 or 2 meals per day, choose which meal based on your routine and preference.
Snack/Post Workout: Add 40g (4 scoops) to 400ml of water and shake well!
Slender Blend*:
Whey Protein Concentrate, Skimmed Milk Powder, Natural Flavourings, Protein World Vitamin & Mineral Blend , Protein World Thermogenic Blend [Guarana & Green Tea Extract], Sucralose, Protein World Digestive Enzyme Blend, Protein World Friendly Bacteria Blend.
*The ingredients listed are based on the Vanilla Ice Cream Slender Blend, when choosing an alternative flavour the ingredients may vary slightly. Peanut Butter Slender Blend contains nuts.
What's the best type of milk to mix with The Slender Blend?
It's down to your personal preference! We only advise almond milk as a mixer as it has the best nutritional profile of milks and plant - based milks. You are free to use whichever milk you choose - cows, oat, almond, soya, coconut or even water. Please bear in mind the taste and texture may vary slightly depending on which alternative you choose. Also cows milk can have a high fat and sugar content so if you're looking to lose weight this may not be the best choice for you.
I'm pregnant, can I have The Slender Blend?
The Slender Blend is fine to have during pregnancy. The reason we advise caution towards The Slender Blend when pregnant or breastfeeding is because this does contain about 33% of your RDA vitamin A and about 30mg of caffeine. Vitamin A and caffeine amounts should be limited during this time, which is why we recommend sticking to only one shake per day and in some cases also consulting with your GP who looks after you during your pregnancy/breastfeeding. There are no other such ingredients which will cause any harm to your baby. We advise not using it as a meal replacement and merely a low calorie snack as it's important to remember to not put too much pressure on yourself to lose weight and try to enjoy this time with your little one! You'll definitely need the energy with a newborn!
What's the difference between Slender Blend and WPC/WPI
The main difference between the Slender Blend and the WPC/WPI is that the Slender Blend is a meal replacement and the WPC is not. The Slender Blend contains 26 added vitamins and minerals and pre and probiotics needed to sustain replacing a meal and keep your gut healthy. The WPC however is a pure whey protein shake to give you a protein hit after a workout or as a snack. If your main goal is weight loss The Slender Blend would be more suited to your needs.
and feel healthier with our
all-in-one shake!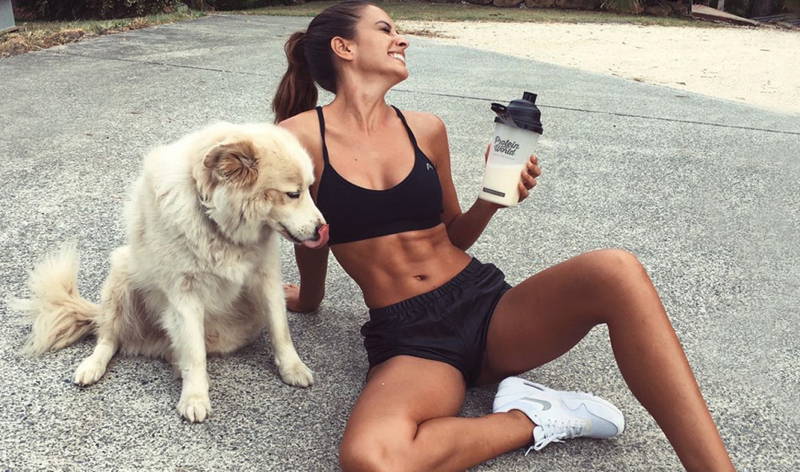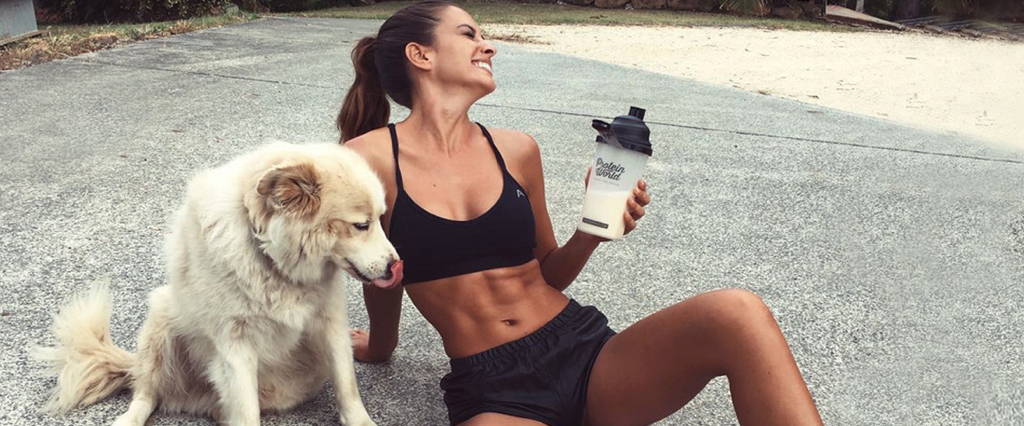 So far so good
I got the cookies and cream slender blend and it's actually really tasty. I replace my lunch at work with a shake and allow myself healthy snacks while keeping in a calorie deficit. I have so far lost 7lbs.
Delicious flavours!
I used to be a Herbalife Rep - After getting reeled in to selling it, getting stressed out coaching and giving up..., I put a lot of weight back on. But the shake concept worked really well for me - Helped with my ED and I lost 6 stone. I decided I wanted to go back to it but with less hassle, So after some research I picked Protein World, I purchased two 1.8kg bags of Double Chocolate and Strawberries & Cream. The flavours are out of this world. Trumps other brands by a lot. I mix mine half water, half skimmed milk and I'm very happy. My husband is also blown away by the taste and is ready to have one for his breakfast! Starting on a routine/plan from tomorrow (2nd Jan) so will report back with my results after a few months.
Good Deal
Protein World has always been my go to protein. This time around I tried the cinnamon bun and the gingerbread slender blend; it was pretty good. The flavours are nice however, I do miss the old recipe. This new one has a gross after taste of cheese almost… I don't like the powdered milk. And I wish it was a little thicker. If it didn't have an after taste I would have given it 5 stars.