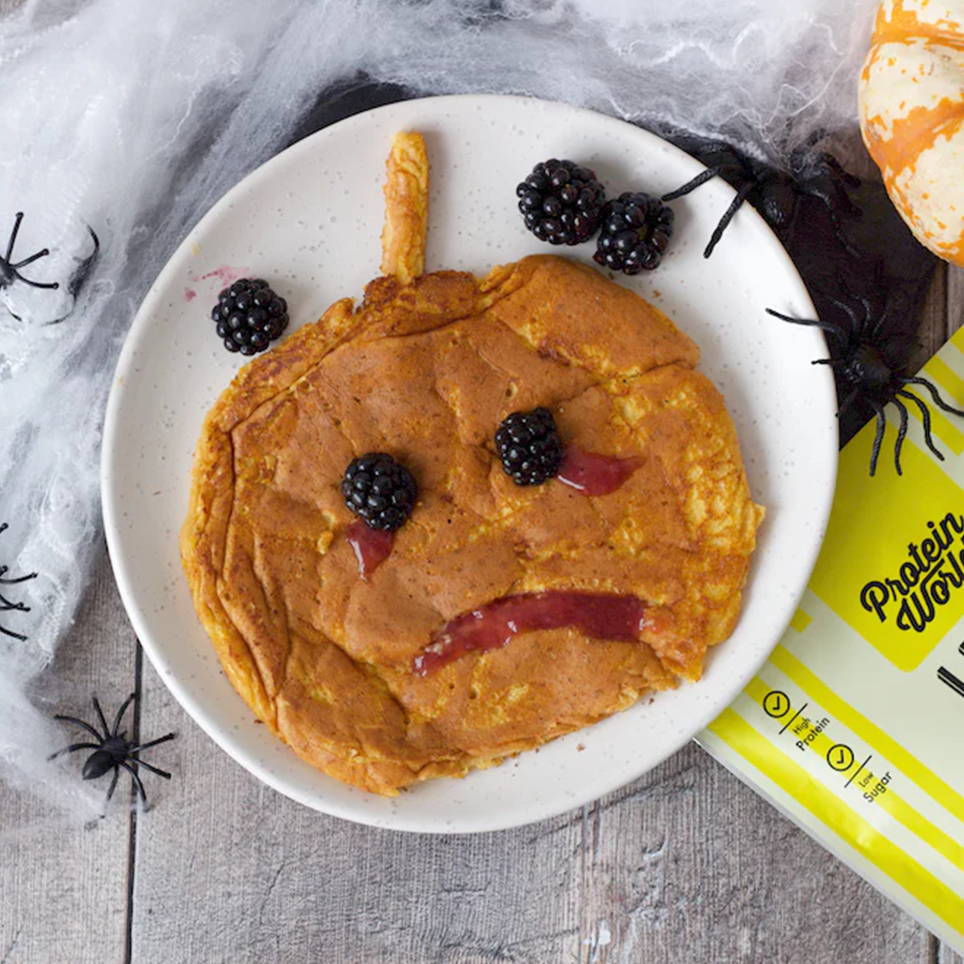 Treat yourself this Halloween with these high protein delicious spooky treats. Great for the kids, great to share or just great to treat yourself without falling off your weight loss journey!
Slender Pumpkin Pie Pancakes: serves 1
Nutritional: 199kcal, 12g protein, 31g carbs, 3.2g sugar, 2.5g fat, 2.4g fibre
5 scoops (50g) Slender Pancake Mix

80ml almond milk

1 tbsp pumpkin puree

½ tsp cinnamon

¼ tsp ginger
Cook in a medium frying pan for around 30 seconds each side.

Top with desired toppings: blackberries and low sugar jam is recommended
---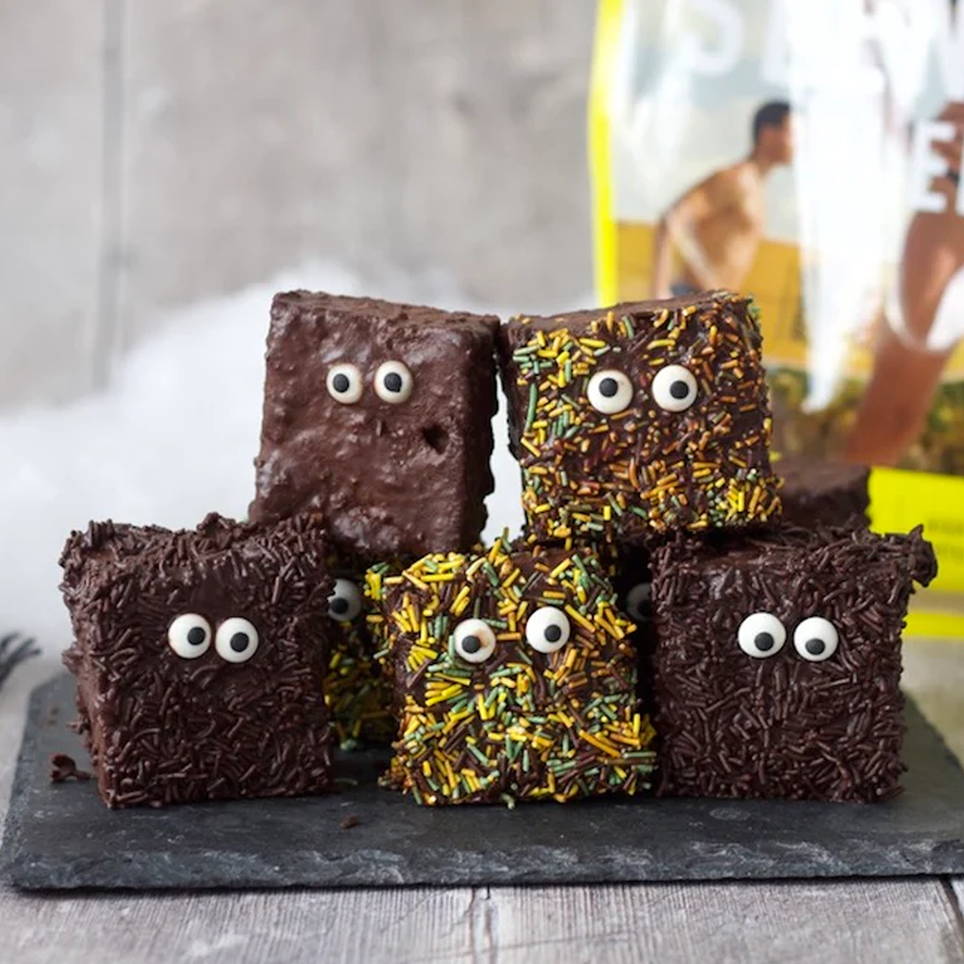 Chocolate Protein Monster Cake Squares: serves 8
Nutritional: 343kcal, 10g protein, 48g carbs, 22g sugar, 12g fat, 2.8g fibre
240g plain flour

3 scoops (30g) chocolate Slender Blend

25g cocoa powder

40g demerara sugar

1 tsp baking powder

¼ tsp baking soda

1 egg (or chia egg – 1tbsp chia seeds + 3 tbsp water)

60g low-fat natural yoghurt (or soy yoghurt)

2 tbsp smooth peanut butter

240ml almond milk
Icing:
125g dark chocolate

½ tbsp butter

65g icing sugar

2 tbsp maple syrup

1 tbsp cocoa powder

60ml almond milk

Sprinkle and edible eyes to decorate
Preheat oven to 160 degrees. Grease and line one square cake tin. Mix together the egg, peanut butter, yoghurt, milk and sugar until combined. Pour into a large mixing bowl with the remaining dry ingredients. Fold in the ingredients until a thick batter forms.

Spread evenly into your cake tin and bake for approximately 18-20 minutes until a knife comes out clean. Leave to cool on a wire rack before slicing.For the chocolate glaze, melt all ingredients in a pan over a medium heat. Stirring continuously. Once melted dip each square of cake in to coat with chocolate before tossing them in a bowl of sprinkles and placing on the eyes. Leave to set in the fridge for around an hour.
---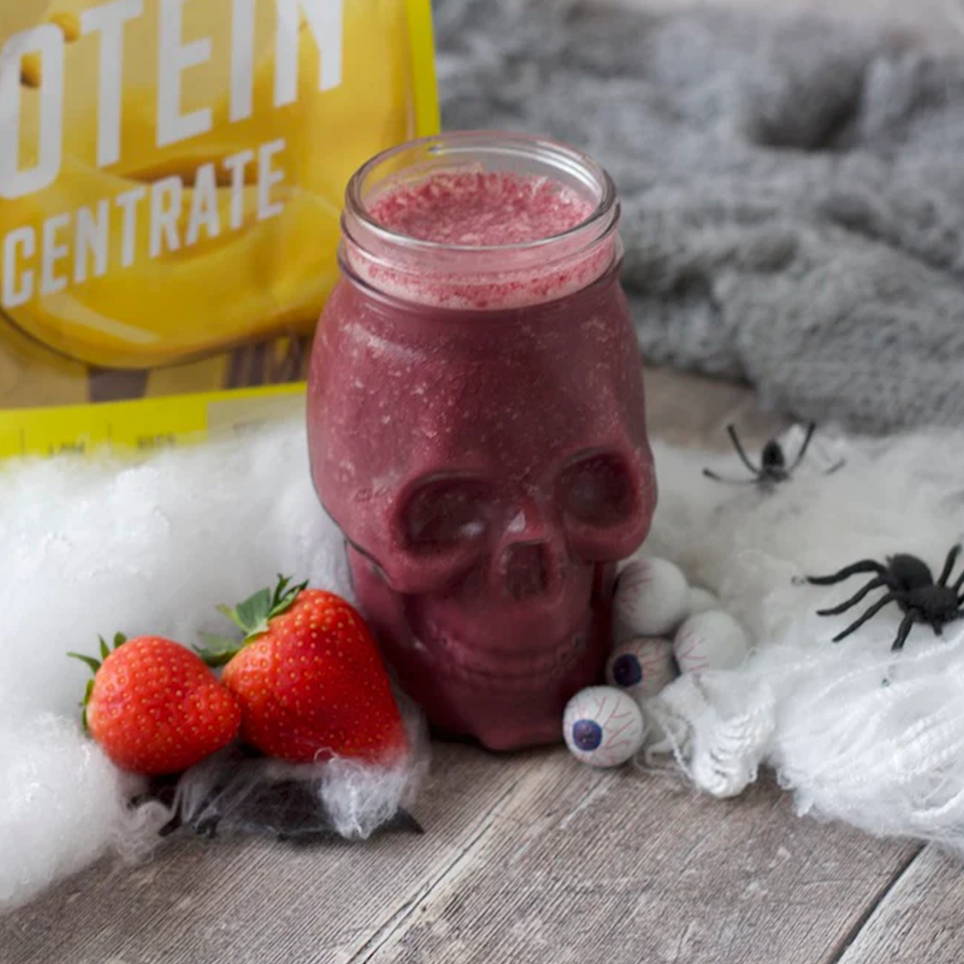 Vampire Bloody Cherry Smoothie: serves 1
Nutritional: 279kcal, 31g protein, 25g carbs, 23g sugar, 5.6g fat, 1.6g fibre
4 scoops (40g) Vanilla Whey Protein Concentrate

80g frozen black cherries

½ frozen banana

1 cup almond milk

A few drops of red food colouring (optional)
---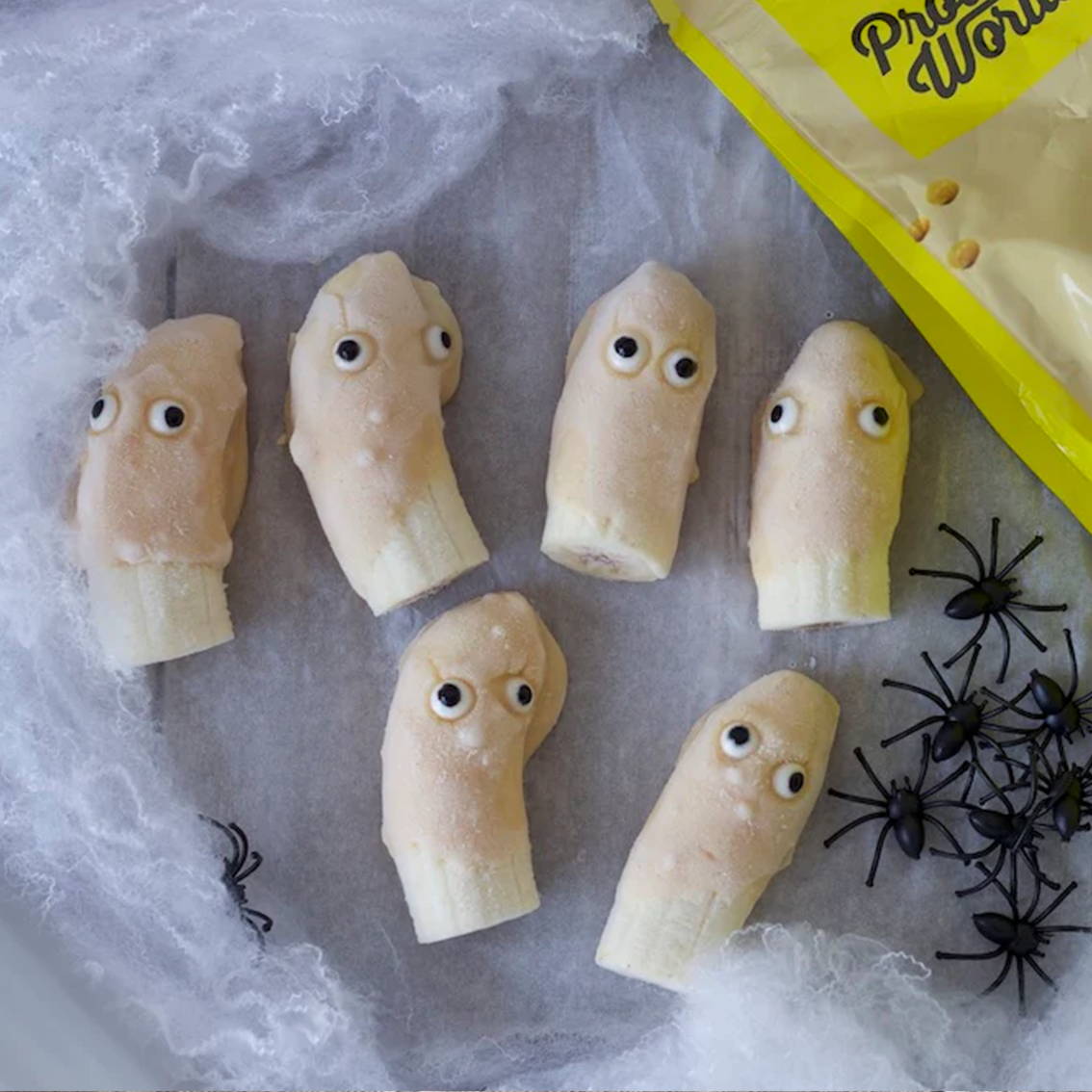 Vanilla Yoghurt Banana Ghosts: serves 6
Nutritional per serving: 73kcal, 3g protein, 12g carbs, 10g sugar, 1.3g fat, 0.7g fibre
3 bananas, halved

120g coconut/natural yoghurt

2 scoops (20g) Vanilla Whey Protein Concentrate

Edible eyes for decorating
In a bowl mix together the yoghurt and protein powder until smooth. Dip in each banana half until covered.

Put onto a lined baking tray, press on the eyes and put in the freezer for 4-5hours until set (or ideally, leave overnight).